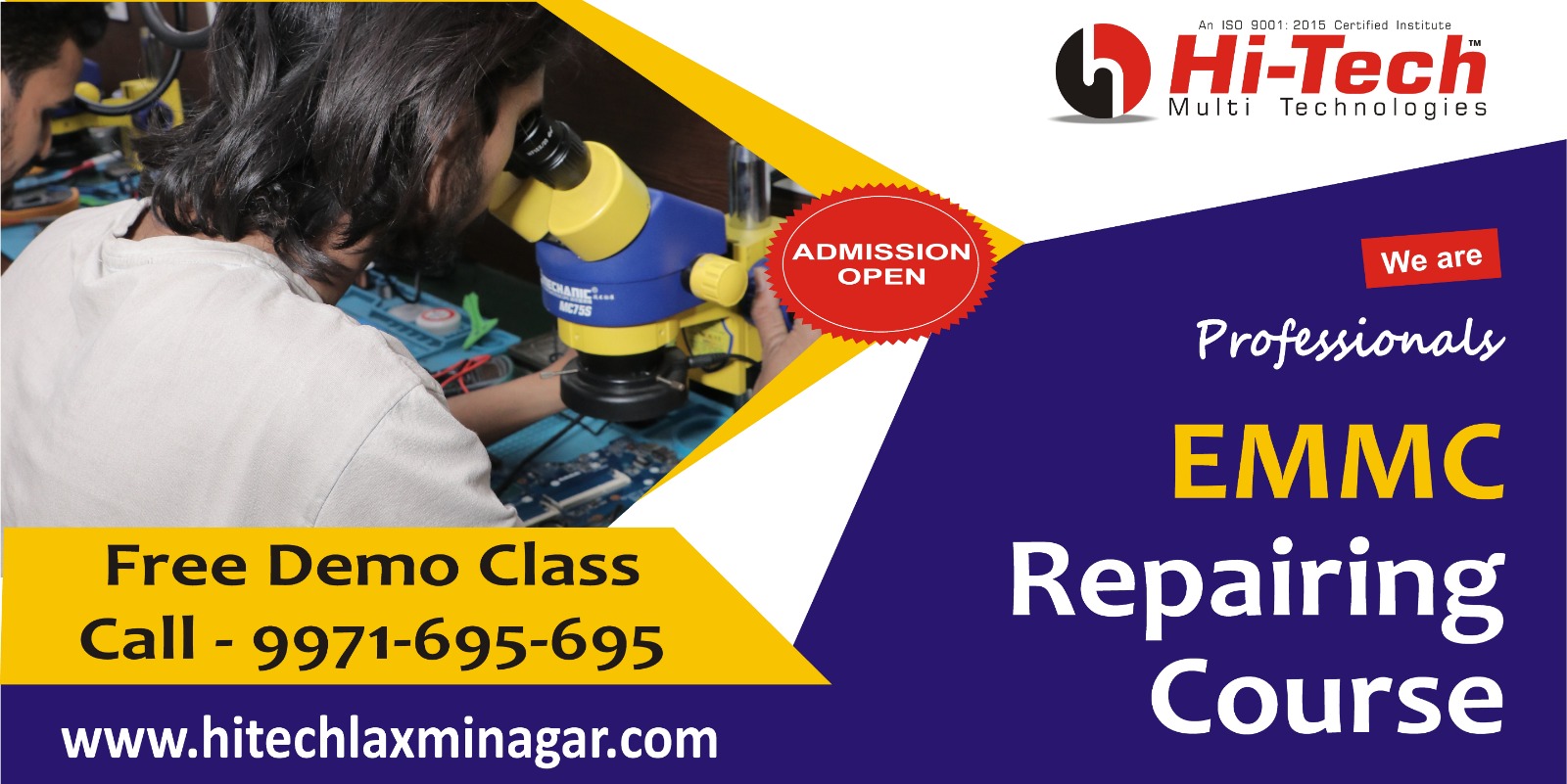 Take Special Classes with Mobile, Laptop and Computer Repairing Course in Bhopal
Hi Tech has the best training centres in different parts of the country. And, almost every training centre is equipped with highly sophisticated instruments such as projectors, IRDA, SMD machine, LCR meter, Oscilloscope and many more. At Hi Tech, we provide fast-track training courses and special classes for working people. By this way, we make it sure that there should no interference in the work schedule of people. Our institute had been providing employment and self-employment opportunities to the huge number of students for a long time.
Support Students to Achieve Their Targets
We are offering various training programs in which laptop repairing course in Bhopal is one of the specially designed course to prepare for industry. We are proud to say that with years of experience our institute is the only training institute that is offering laptop, mobile, computer repair courses with life time technical support. The main motto of our work is to help students to achieve their targets.
This is said that there are two main ways to learn hardware repairing one is the course way and second one is the training way. But, when you take admission in our training centre, you will be taught with theory class in first phase and in second phase you are taken to practical class. This is the condition of present industry that at first student gets admission at any training institute and gets only theoretical knowledge courses end here.
Experience Great Technological Invention
After it they don't get themselves comfortable in working with hardware equipment so again they take admission in other institute and get practical training. But, our trainer provides both theoretical and practical training under single course.
Computer is also the great technological invention; we need a computer in our daily works. But, sometime it may bread down and become out of service. In this situation you need a well-trained technician to get your computer system repaired back. If you are seeking job then taking our computer repairing course in Bhopal can be beneficial for you.
Get Various Additional Support
At, our training course you get additional support on the completion of the training. Like, we support learners in different ways to transform their learned skills. The syllabus of all courses provided by our institute is in tune with great demand for hardware repairing industry. Before starting any new course first of all we do proper analysis and try to include every important prerequisite that is important to know in the current hardware industry.
The goal of our team is to provide quality education through repair training. And that is why we not only believe in innovation but we also provide one of the best ways to learn mobile, laptop and computer repairing. Any student who doesn't belong from technical background can join our mobile repairing course in Bhopal and turn out to be mobile repairing after completing the training. Try any of the courses; take admission at Hi Tech Institute.