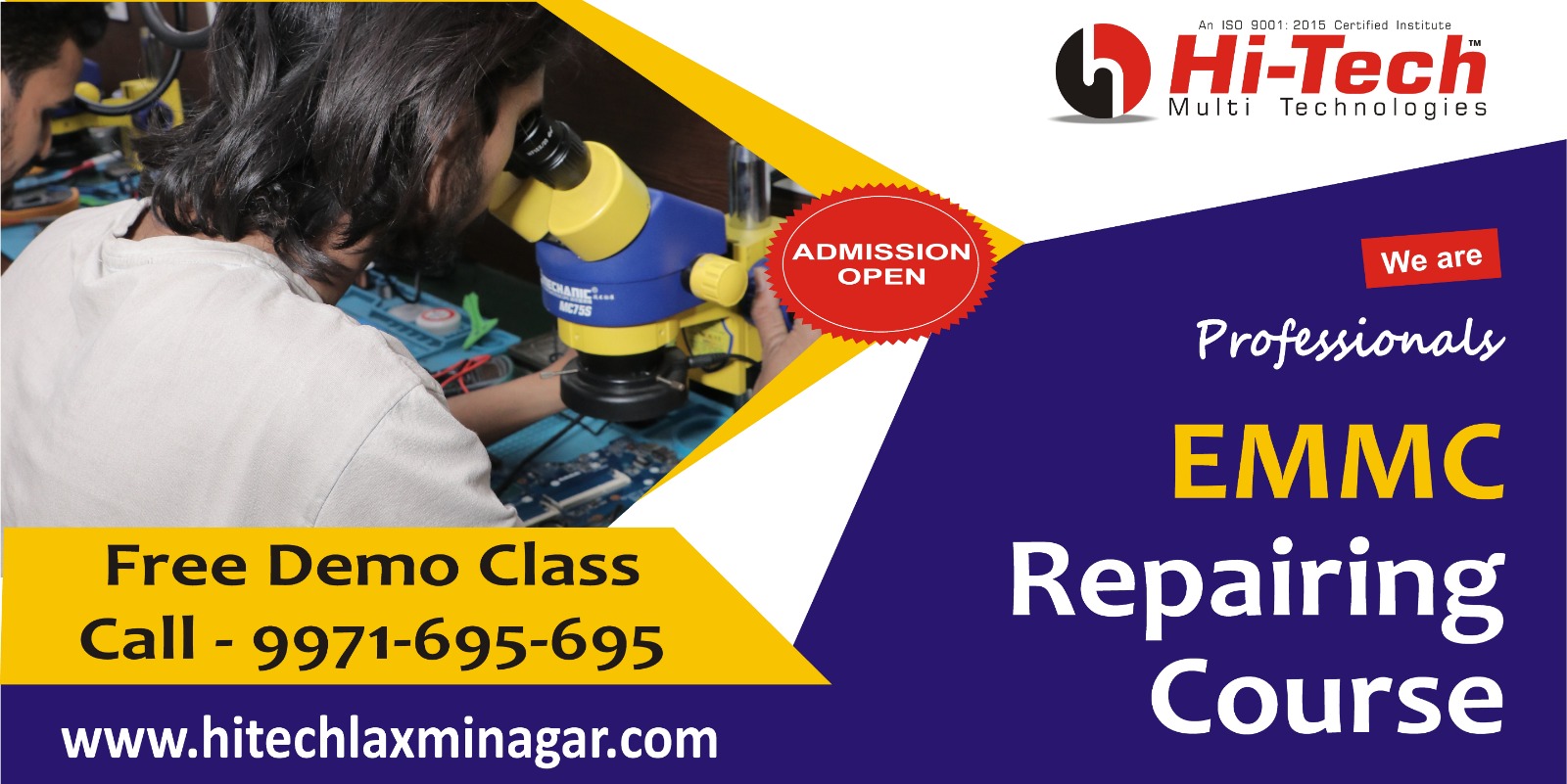 Get Effective Way of Training with Mobile, Laptop and Computer Repairing Course in Indore
Taking training in any hardware device such as laptop, computer and mobile is becoming an effective way for career opportunities. As per your choice of field you can go in the well-established and trained centres. We are one of the leading training institutes in providing hardware training courses.
Best Quality and Comprehensive Course
Working as hardware engineer is a really lucrative job aspect for which you will be prepared. Hi Tech is the best option for computer repairing course in Indore. The training provided under this course is the best quality and comprehensive as well. When you come to our training centre you find the unique style of teaching.
The course covers all information of fundamental electronic.
Practical chip level training with latest repairing and testing tools as well as machines
Resolve all issues related to motherboard and also circuit tracing
Computer repairing and circuit tracing
Secure a Good Job or Start Your Favourite Business
We understand that education is important but it becomes vital when it gives your career ways. And this is the reason that training is provided at our institute in such a way that after completing this course you will be able to secure a good job or established your favourite business in this competitive world.
We train thousands of students every year and almost all of them are working with good position in industry. We are working with a vision that is to help our students to build their bright career in different corporation and make them settled position. This is very true that getting expertise and become expert both are different things because taking expertise means to learn anything but being expert means having all kind of expertise and knowledge about that particular field.
Quality Control Management in Course
So, in order to make our students expert though expertise of any field we have design most extensive training syllabus. The mobile repairing course in Indore is 100% job assistance based training course. We have control management of quality in every training course. If you are looking for better job opportunities and you are not interested in reading long house then this course is just for you.
We offer only practical based course that makes student confident in handling every kind of problems. Almost all the courses offered at our training institute are fast track course. Whether you are a working professionals or a school student you can take our course because for those who cannot come on regular basis batches we provide them classes on weekends.
Perfect Time to Start Your Career
The experienced professional trainer will train you to be perfect in chip level as well as card level repairing. At Hi Tech Institute, the laptop repairing course in Indore has been started to make your expert in all laptop related issues in brands. Because of the quality of training and dedicated team of trainers that have made us as premium institute of hardware repair training.
At last but not the least this is the perfect time to start your career come to our institute and take admission in your desired course.