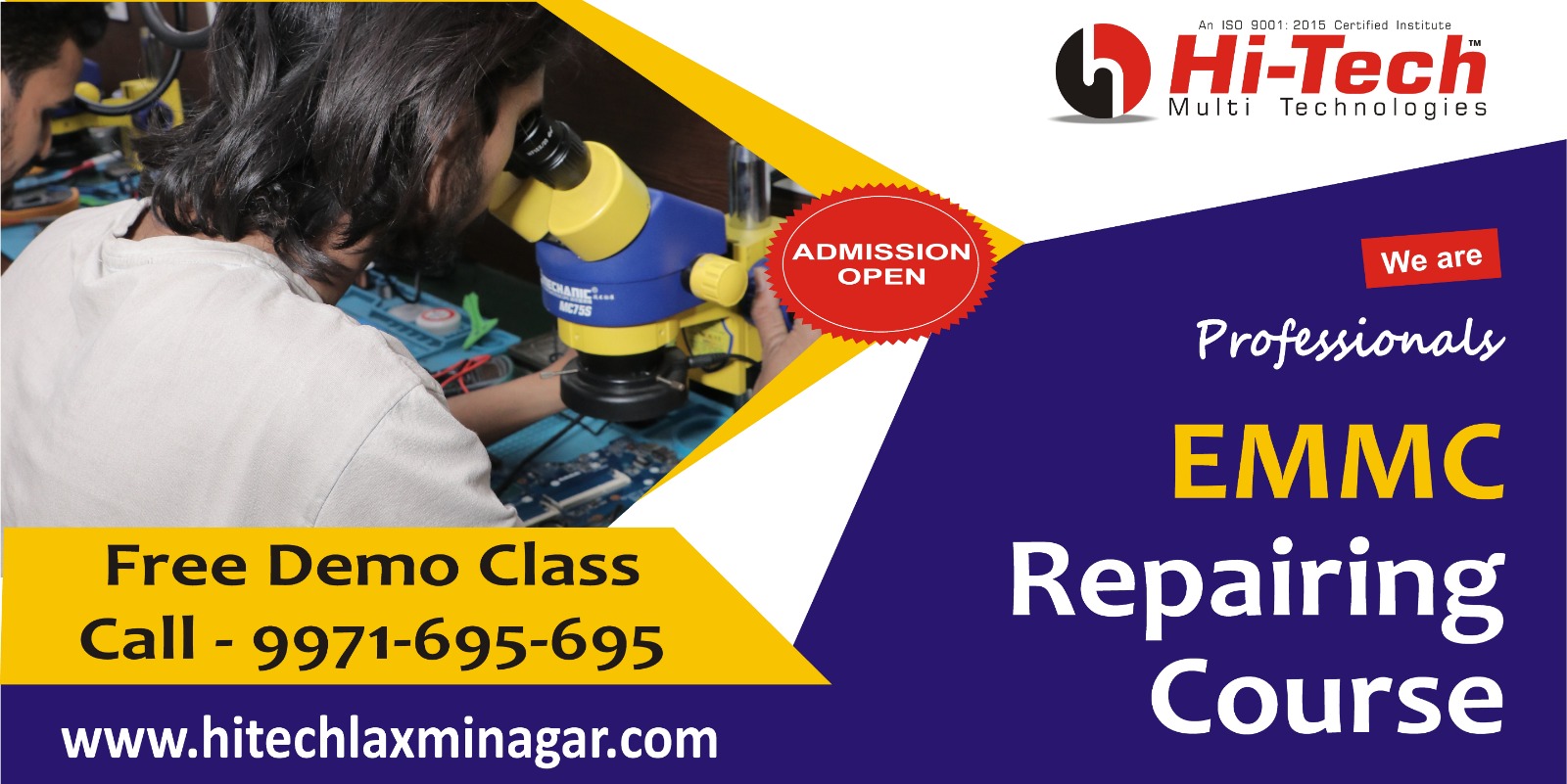 Get Jobs and Training with Less Investment but More Returns
Every person wants to get a good job so that we can do well in life. No one wants to compromise in their standard of living and their dreams. There are some people who want the best of all the things but they don't have a capability to invest much in their studies. However, there are many courses like Laptop and Mobile courses that needs less investment but more returns.
Hi-tech Provides 100% Job Assistance
The need for many laptop or mobile technicians has also increased because of the expansion of IT Sector. The number of laptops or mobiles being used has increased and so has its need to get repaired. There is a great boom in the repairing industry. At the moment, we can say that the job for various technicians is on rise.
At Hi-tech Institute we are providing placement call that provides you 100 % assistance to get job. We also maintain contact with some of the top officials of different companies. This helps us to know the requirements of the changing needs of industries and we can then devise our course in the most efficient way.
Earn 15-30 Thousands Monthly
We ensure that our course provided at Hi-tech Institute has all the topics that a candidate should know as hardware technician. Almost all students trained in our training centre have been placed in some of the top MNC's like Sony, Micromax, Dell, HP, Lenovo and many others.
Some of the students have also started their own business so get more benefits. And, you will be happy to know that they are earning about 15 – 30 k every month. So whatever your motto, get it done with the leading hardware training centre, Hi-tech Institute.
Develop The Right Skills to Get Work
There is unprecedented growth in their living. So Hi-tech Institute is trying to provide the best opportunity to all candidates. It's just that they should develop the right skills to get job. Many of our candidates have also started their own business and are doing pretty well in it. Now they have gained such a position that they are hiring people.
So, overall this is very good to enrol with Hi-tech Institute, we make you sure that by taking admission here you will not have to repent on your decision and overall happy to grow with this field.