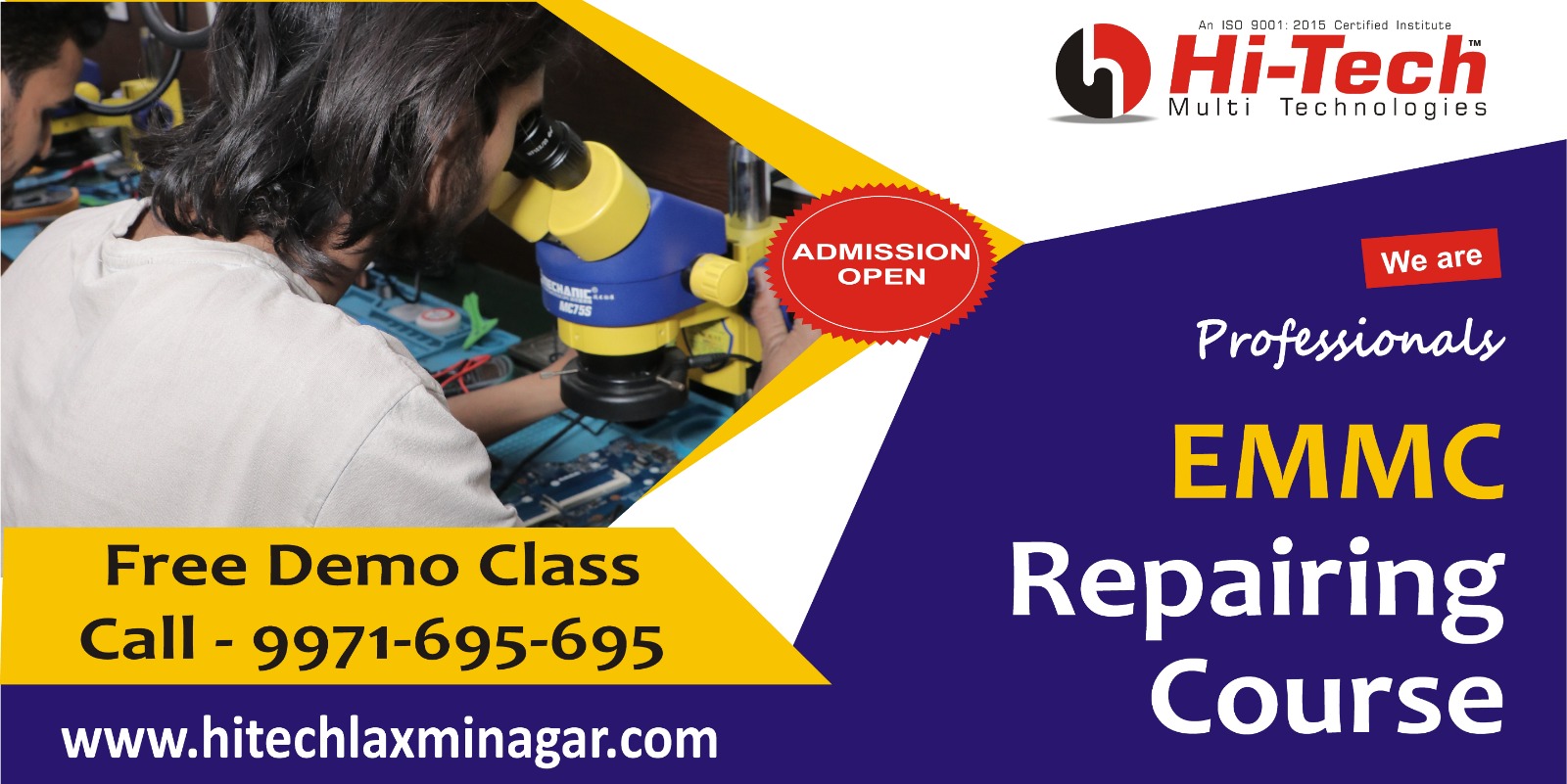 We are Benchmark in Mobile, Laptop and Computer Repairing Course in Kanpur
Hi Tech is premier technical institute having years of experience in hardware repair training. It was established to deliver the high standard as well as quality of extensive experience in mobile, laptop and computer repairing. We are proud saying that our institute has become a benchmark with numbers of hardware engineers in country.
How we are different
First thing is that we have big networking of training centres that are found across all over the country.
Our lab is equipped with all important and sophisticated repairing instruments such as projectors, IRDA, SMD machine, LCR meter and many more.
We provide fast track courses that finish in few weeks.
There are multiple options of batch timing and special week end batches for working people.
Computerized method to train people in computer, mobile and laptop.
Whether you take training in laptop or mobile or computer that single course will cover training of brand of that particular device.
We have created detailed and focused training methods which are easy to understand can be easily implemented.
And, there are many support service that we provides our student in moving toward their goal and also working to reach the full potential of students. If you take our computer repairing course in Kanpur, you will get here a series of lessons and each lesson covers a major fault of computer system. Here, you will learn step by step and you will be able to notice improvement in yourself.
Notice Great Expertise and Enhancement in Skills
Even you are fresher in this industry, yet after taking our course you will notice great expertise and enhancement in your skill and knowledge, and this will make your position strong among other students.
The laptop repairing course in Kanpur, Hi Tech started it to give students the maximum practical oriented training with visual classes. Here, you can experience the industrial based technical training that will help you to get prepared for industry.
Be Comfortable with Our Doubt Session
If you have strong desire to learn laptop repairing and complete this training, but you are not able to do so because you don't have time, you are a working professional then we have a good option for you. We conduct batch at week end that you take and start your preparation now.
Apart from theoretical and practical classes we also provide tutorial videos by which students can revise the topic again in home and become comfortable with it. Through our doubt session, we enable our students to ask any question and our teachers' convenience them until they get their doubt clear.
Enrol in Wonderful Mobile Repair Training
The mobile repairing course in Kanpur is also designed in the same way whether compute and laptop repairing courses covers computer and laptop issues respectively in the same way this mobile repairing course includes every topic related to mobile phone and repairing. So, make find your career path with our guidance.