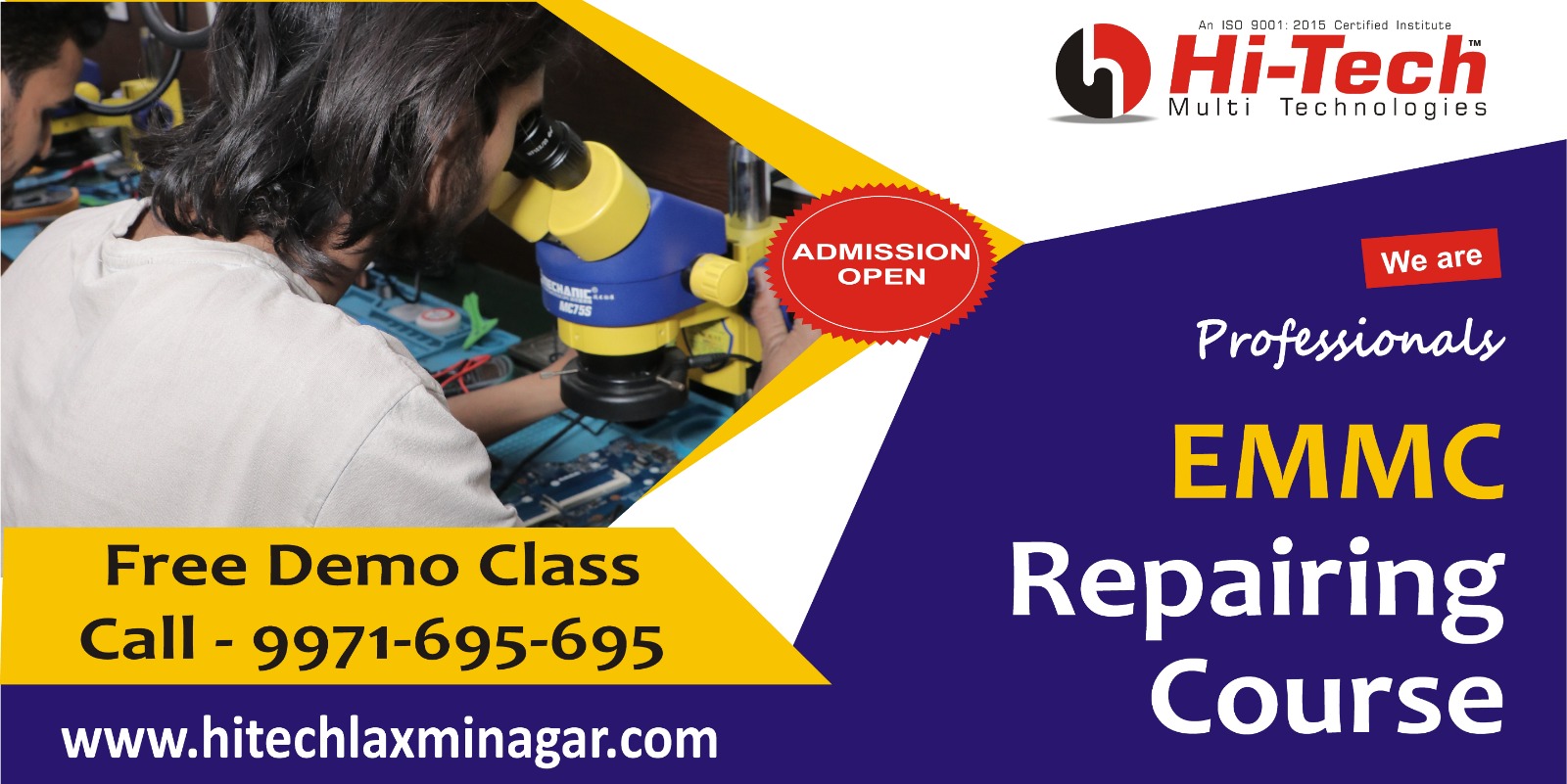 Specialized Mobile, Laptop and Computer Repairing Course in Lucknow
Hi Tech Institute is offering training to students for career oriented specialized course in mobile repairing, computer hardware and laptop repairing at chip level. You can join in our basic to advance level course just on the completion of 10th passed. Thousands of students are trained at our institute and get employment at good position.
Why Hi Tech is Unique
There are many things that make our institute unique, here we are providing list of these thing:
The quality of teaching at our institute on the best level.
We understand that all students are not same, all don't have same sharp mind and so in order to train each student we give individual attention.
Practical training is very important to be trained in complete hardware troubleshooting so we provide practical based training with the commitment.
Here, at our institute there is a well-qualified team of professionals who is highly experienced and dedicated to train students.
The knowledge and skill given at under our training are based on contemporary technologies that are used in current industry.
Dig Deep into Hardware Repairing
If you want to work in laptop field then you can take this course in our training institute. The laptop repairing course in Lucknow can also help you in increasing your additional income. There are many students who want to take this training as hobby because they like to work on laptop and want to have expertise in laptop repairing.
We have been in repair training field for a long time and from the time of establishment we are growing at fast pace. The aim of our every training course is to make students a hardware specialist. And so our institute conducts various hardware training courses to train students in mobile, laptop and computer. So, if you have desire to work with this field and want to dig deep into repairing then we can help you.
We Are the Forefront of Technology
Our mobile repairing course in Lucknow is good for those students who do not want to study and not interested in taking any further academic degree. As the course is designed in a smooth way it enables students to be expert without any kind of headache.
As an important part of our effort to be at the forefront of technology, Hi Tech has tried to implement all mandatory information and skills that are important to be an expert hardware technician. Hi Tech is a good place to make get your right place and here we working for the same motive.
Gives all Essential Skill and Knowledge
The computer repairing course in Lucknow gives all essential skill and knowledge needed to repair service and maintain a computer system. When you give your efforts in learning our skills, you become comfortable with practical work in computer system that helps you to be professional computer hardware specialist.
Don't waste your time any more, take first step for your bright future after enrolling in our training course.