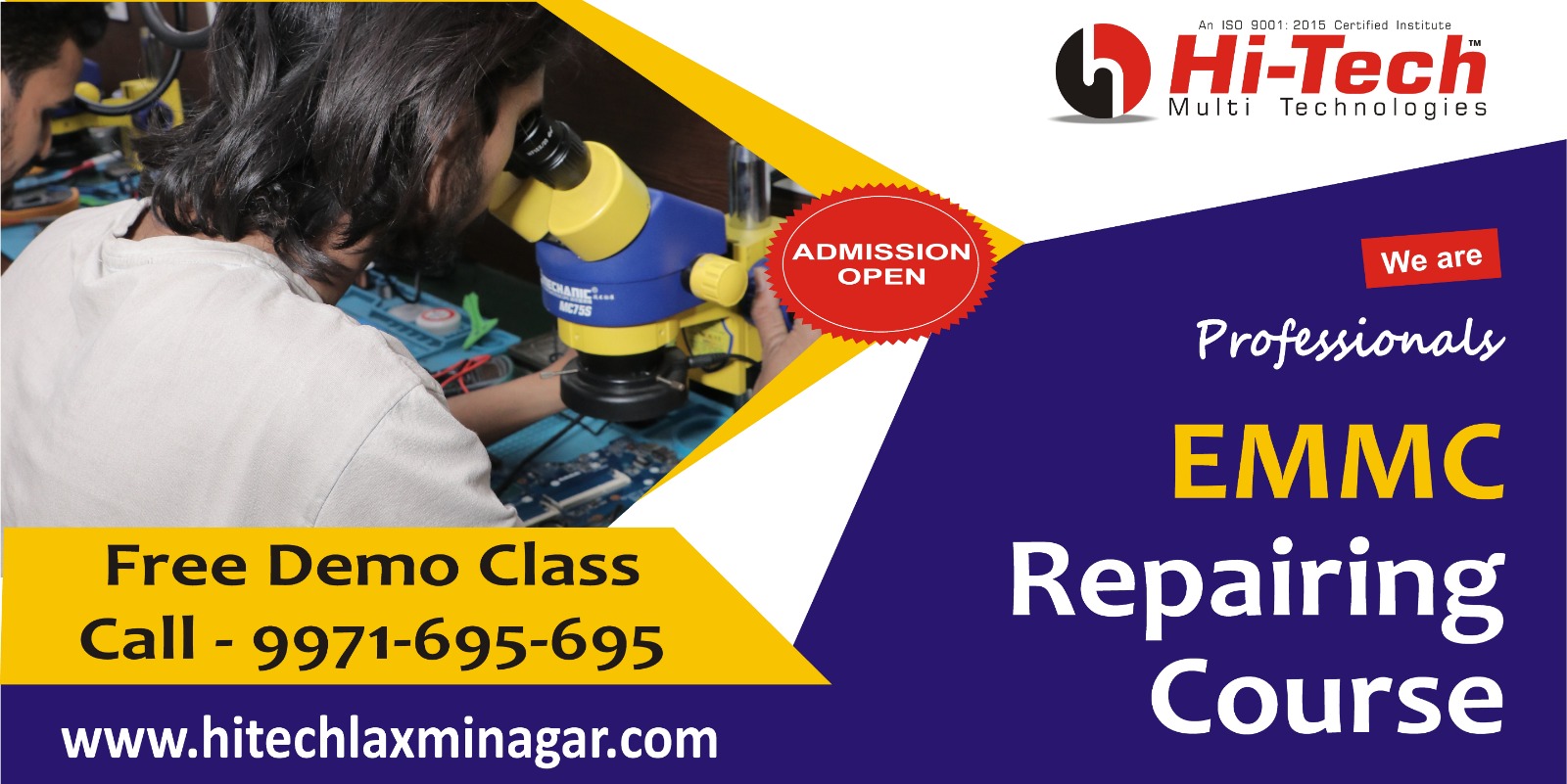 Mobile, Laptop and Computer Repairing Course in Nepal
In this fiercely competitive industry, taking the right career is very tough. And what makes matter even tougher is that lack of source and guidance. We have come with laptop, mobile, computer and many other hardware training courses at affordable price. We have professional guiders who help students to compete for hardware solution.
We approach to Improve Continuously
At present, we have become an eminent training centre at pan global level. As a dedicated training institute we have set out a fixed criterion for the quality management with which we do never compromise. The standard is mainly based on the number of quality management principles with a strong focus on future of students. Actually, the approach of our process is to improve on continuous basis.
Hi Tech is the foremost mobile repairing institute in current hardware industry. Here, we are providing basic, advance and combo of mobile repairing course in Nepal. The entire course is designed is such a way that even you are just a 10th passed student you can grasp the whole concepts. We have tried our best to simplify the entire syllabus of the course.
What You Learn Under Mobile Repair Training
We are able to perform with all advance and latest technique of repairing and train student in the same way. This is because we are backed by highly experienced team of trainers who is dedicated to give students complete repair training. Mainly the course includes:
History and all generation of mobile phone
Best methods to assemble and disassemble a mobile phone
GSM and CDMA structure and all parts mobile phone
Common issues related to charge, voltage, current, keyboard, mouse, monitor and many more
All section of mobile phone including Chinese mobile phone repairing etc.
Separate Job and Placement Training
The computer repairing course in Nepal is the first step taking a strong foundation of career in computer hardware field. Under the course, you will learn motherboard parts, all components, ports and connection of system. The course starts with the basic and fundamental of computer system and on the completion of the basic course you will be trained to change motherboard parts and components, all soldering and di-soldering techniques of computer system.
We try to make interaction with our all students, who are taking training and who have completed the training at our institute. Reason being we have separate job and placement training call that we provide our student to help them to get their favourite job or support them to start their own business.
Have an esteemed Position in Industry
You will be happy to know that the sophisticated learning environment of Hi Tech Institute has the best laptop repairing course in Nepal as a short term course. Once aspirants complete this course, our team assists students in seeking the best employment opportunities. And, for those who are looking for business ideas we put great efforts to get an esteemed position for our learners. We work very hard to enhance and improve the skill of our students.