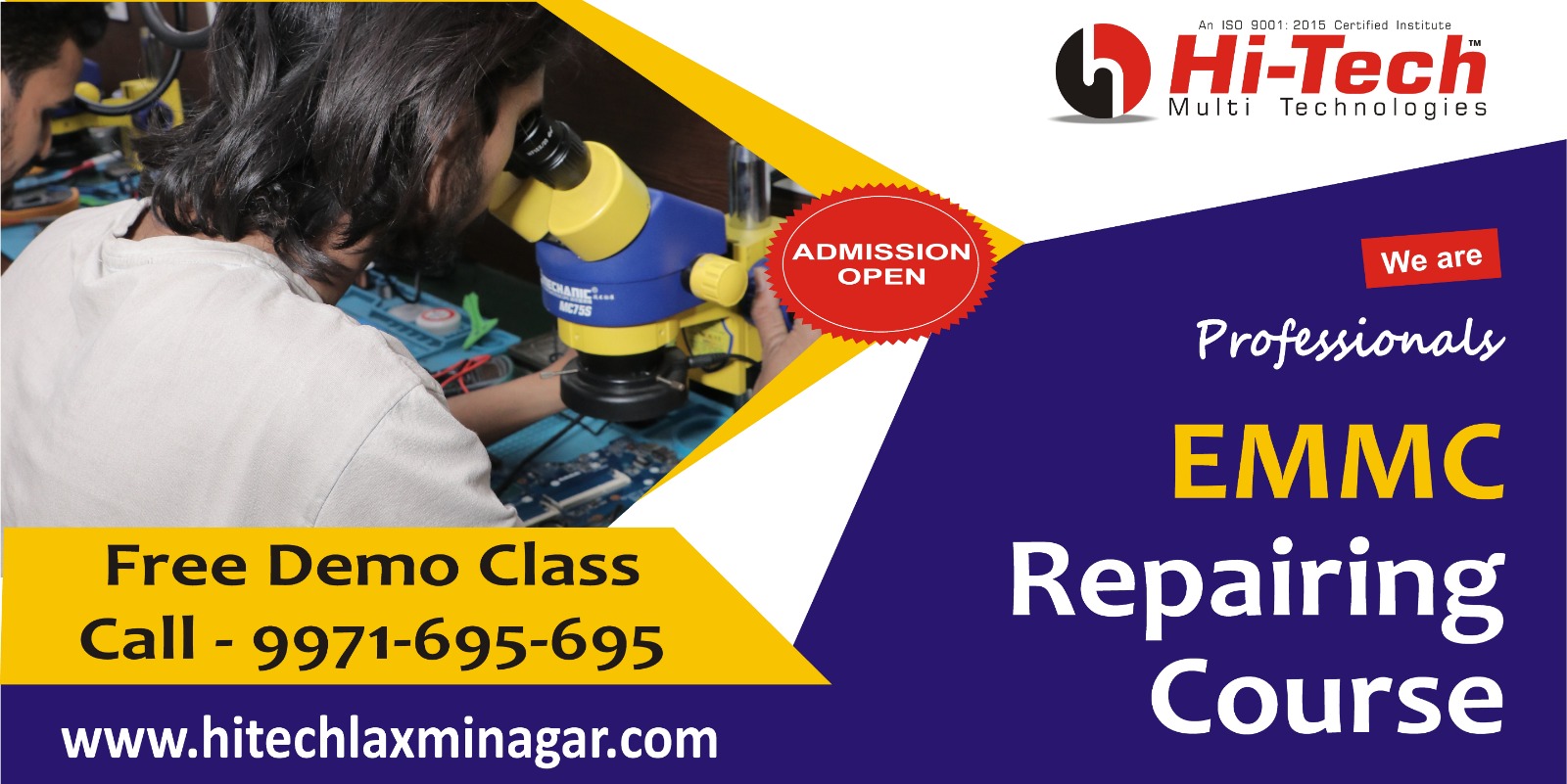 Get Lucrative Job Prospective With Mobile, Laptop and Computer Repairing Course in Noida
The hardware field is one of the most lucrative jobs prospective in the date of today. And, this is the reason that the demand for trained skilled professionals is growing. Hi Tech is the leading training provider of technological innovation in terms of education. You can get job to chase after taking our laptop repairing course in Noida. The hardware industry provide job oriented course in the most demanded skills in the need of the each hour.
Quality Education with Practical Training
In order to help students we are trying to make the current demand of industry as boon for industry. From a long time we have been providing training in the best possible way. Under our course students are provided quality education and practical training. On the basis of our training course we try to provide quality education. Our practical training prepares students to face every kinds of issues occur in hardware training courses.
Our training courses are the type of education that is only suitable for technical as well as non-technical students. Because the training has been made by keeping in mind the comprehensive nature of industry, and by doing so we make it clear here that our students can get basic to advance training and make you're prepared in all rounded hardware field.
Get Expertise in All Components of Computer
We cannot deny from this fact that in this era, having normal graduation is not enough. You need to have some professional degree or skill. And in this regard our laptop repair training can help you. With this course you will get all important skill, also we update our training course time to time as per the change in hardware field.
The computer repairing course in Noida provides expertise in interconnected components of computer like resistances, fuses, capacitor, inductive, components etc. that are important to deal in industry.
Best Destination to Learn Repairing Techniques
Being the most leading hardware repairing institute our institute is recognized as the best destination for learning repairing techniques. When you take admission at Hi Tech Institute there are no losers. Reason being the foremost learning at our training institute is famous and is able to shape various career advantages for your career. The time you spend at our institute, not only support you to get a training course but it make you expert in all aspects of repairing.
We Smart Up Your Personality
If you take admission in our mobile repairing course in Noida, our faculty works towards improving you're repairing skills and knowledge. The courses are designed in such a way that it helps you to increase your self-confidence by smartening up your personality.
We train you in a way that ensures that you are ready to be the part of the corporate field. The mobile repairing course of Hi Tech is a new smart guard for your training that has been specifically created for your career needs. The modules of each course provide a good foundation for all students. So, get ready and be the part of Hi Tech Institute.