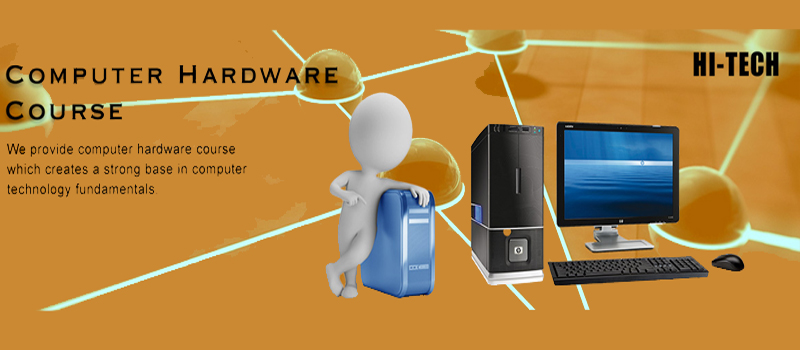 Short Term Basic Computer Course in Laxmi Nagar, Delhi Provide By Hitech
This is said that success is not the key of happiness but happiness is the key to success. So, if you love what are you doing that it is definitely true that you will get successful. Our Hi Tech Institute has been inaugurated several years ago as a small teaching institution but in present time it is one of the leading computer training institutes in Delhi. To ensure the success of our each student and guide them on to achieve success we give them the best possible training and skills on exam and counseling related to education and training in different vocational field at very nominal fee.
As we all know that computer has become our life line at present form Face book to Google, shopping to banking, ticket booking everything is computerized. Our basic computer course in Laxmi Nagar, Delhi is a certificate training program in which you will learn the best way of using computer. We have the team of specialized faculties and project base training methods. Because of this help we have established as the best computer training institute in Delhi. We have established ourselves as a bridge between students by providing them job and industry that need trained professionals.
It is fact that there are many institution in Delhi that offer computer courses so why Hi Tech. This is acceptable matter that this is the field of competition so if want to succeed in life you will have to be perfect and it is possible only when you take training from the best institute. And, in this regard Hi Tech Institute is a top notch training institution that is selected by a lot of students. Learners not only from Delhi but also from whole country come here to get training. So, for those who are seeking for development and job oriented course we have started this computer course it start form the basic to advanced level knowledge of computer. This basic computer institute in Laxmi Nagar, Delhi will give you proper knowledge of complete application software package as well as you will also know about the needed detail of computer hardware. You will also teach about how to use internet securely for e-mailing booing and also banking.
There is no limit to enroll in this course anyone can join this training course either you are a student or a business man or a housewife this course is for all who want to enhance its computer knowledge. In this basic computer course our institute provides short batches with full individual attention that makes you understand the whole computer concept more and more easy way.
If you are seeking job in computer field then this basic computer course in Delhi is just for you. Give your life a way to get goal take admission in our training course. We are waiting for you, come fast otherwise you may loss the chance as the seats are limited.