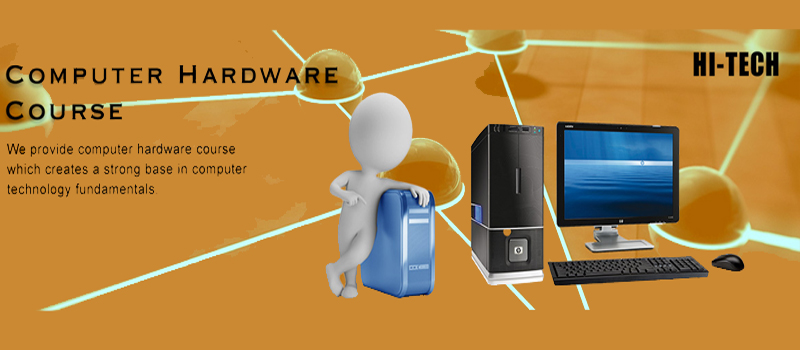 Placement Oriented Computer Hardware Repairing Course in Laxmi Nagar, Delhi
Hi Tech Institute is best place if you are looking for placement oriented courses. Hi Tech offers very good environment and infrastructure to provide training services in all categories. Our training institutes offer broad spectrum of fully customizable courses, taught by highly experienced professionals who are committed to teach and share their knowledge.
We Provide Right Curriculum to Learn
Whether you want to set up an organization to provide computer repairing services or want to take entry as an individual programmer or technician, our computer hardware repairing Institute in Laxmi Nagar, Delhi provided by Hi Tech has the right curriculum for your needs You are just looking to get your foot in the door of the career of your dream. Hi Tech has a solution for you. It is really difficult to starting off in the competitive job market of today, to say least. But, there is an easy way to jumpstart your career, the way it to get IT knowledge and perfection that employees are looking for after taking admission in our computer hardware repairing Institute in Delhi. Our institute validate your skills to employers, by proving them that you have the proper knowledge and enough skilled to get the job done on committed time.
Continually Updated Computer Repair Training
We provide wide range of courses that start from computer hardware, chip level hardware, card level hardware, such as repairing of the following peripherals motherboard, monitor, repairing of chip level mobile phone repair training, laptop repairing, tablet repairing. The syllabus of every course is updated periodically. In addition our training programs are expanded including live projects. Whether you are looking for short term job oriented course Hi Tech is your one stop provider. Now, we have started a computer hardware repairing course for this purpose. The training program we are providing is computer repairing course in Laxmi Nagar, Delhi covers wide range of topics start from basic to advance level..
Various Teaching Methods are here
Being an experienced training provide we can understand and accept that every need is different, with that in mind we provide different kinds of teaching methods to make sure that our every student can experience learning in an class environment where they will get success in the best way. The team of faculties who teach here they are certified and have a lot of experience in the computer education, so for an exceptional computer and employee career training, choose Hi Tech and take admission in our computer hardware repairing course in Patna or computer hardware repairing course in Delhi.
Hi Tech has been running successfully training centre in major cities of India for many years. Thousands of students complete the course every year in our origination and now they are well settled in their life by working in big and multinational companies or established their own business. So take admission as per your interest either in computer hardware repairing course in Laxmi Nagar, Delhi or in computer hardware repairing instritute in Delhi.