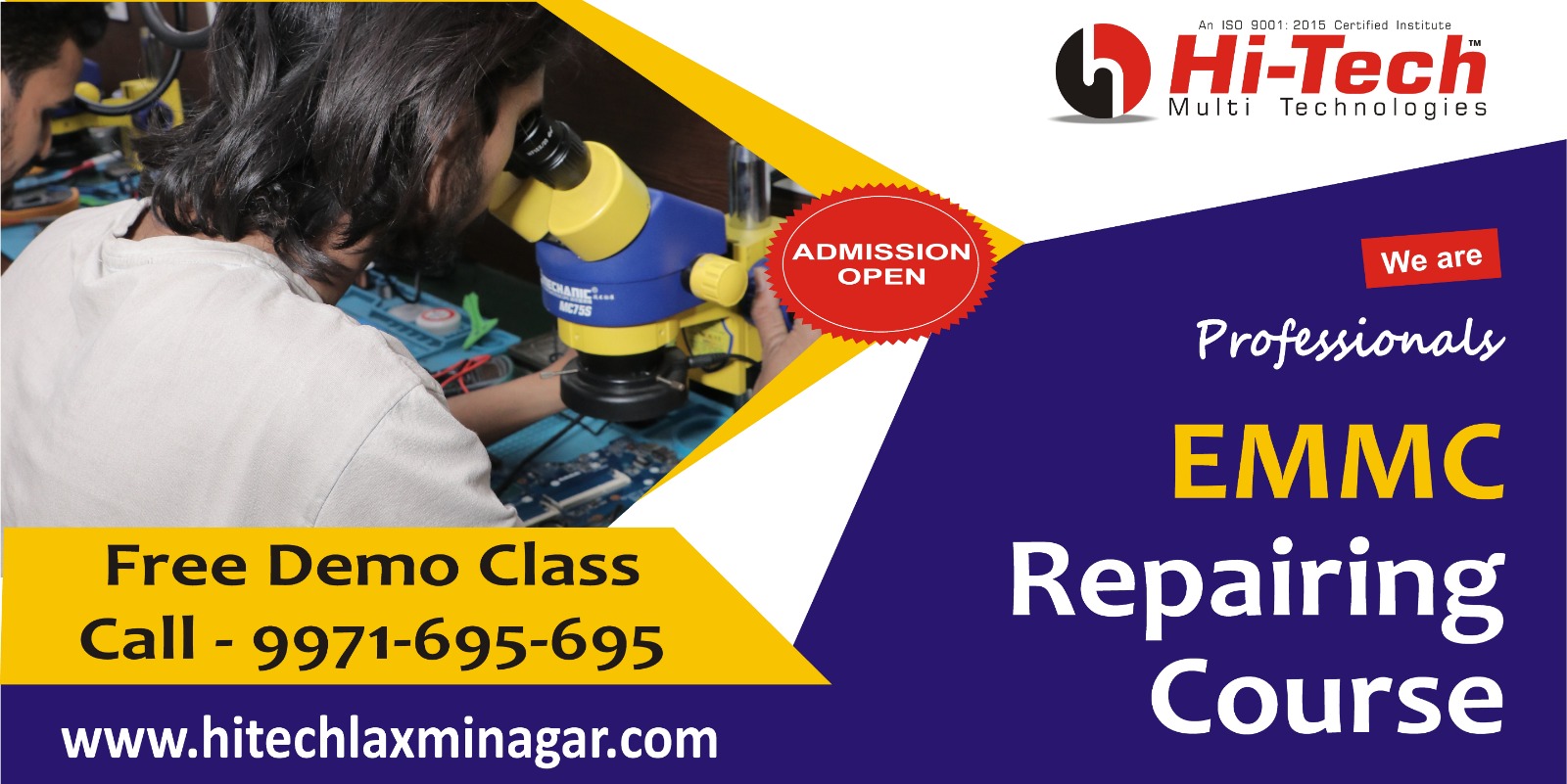 No.1 Institute For Mobile, Laptop and Computer Repairing Course in Patna
Hi Tech Institute is a certified training institution providing technical courses. Hi Tech offers various courses on mobile phone repairing, laptop repairing, tablet repairing and computer repairing. All these courses are divided into the basic, advance and also combo level. We have recognized the changing trends in the field of mobile, laptop and computer. We have been providing training to students for years. Our modern training technique yet flexible technique have made us distinct from other IT institutions.
At the time of our establishment, it was just a small group of trainers but at present we are not just a name but a brand in the field of computer, laptop and mobile repair training. As we believe in 100% quality training and so we try to create employment opportunities for the learners. And, today we are managing numbers of centres all equipped with all the latest machines and equipment.
Be Expert of Hardware and Software in Mobile Phone Troubleshooting
We have started such training program that covers whole mobile, laptop and computer repair training in a single course. Under this course we are giving training for the best mobile repairing course in Patna. You will be given fully live practical and expert repair training. For make it possible there is a team of highly experienced faculty who have many years of experience. You will get all types of training and knowledge so that you will always ready to answer any of the questions related to mobile repairing in hardware as well as software faults. Our training centre has all kinds of mobile repairing tools like SMD machine, DC machine, UFS Box, Z3X box, Volcano Box and many more.
100% Job Placement Based Course
This course is designed for those students who want to become a good technician in also software fault finding. So, if you want to do laptop repairing course in Patna then this course is totally for you make sure to take training in our Hi Tech Institute and give wing to your dream. When you complete this training course you will get 100% job placement and if you are thinking to do business they support will be provided for your business. We believe in quality of training that we have an inclination to tend to deliver in the work of laptop repairing in proper way.
We have exclusive computer repairing course in Patna that is mainly based on practical training. Our institute is the only institutions that will enable you to repair all kinds of fault of computer belonging form any brand. We have exclusive labs and classrooms equipped with every kinds of latest and advanced repairing tools so that students can get full expertise of computer repairing.
Take training form the top class training institute that will train you to perform in every kind of critical or normal situation with full perfection. Hurry up; otherwise you will be late to get your goal, come at Hi Tech Institute and take your life on the next level.