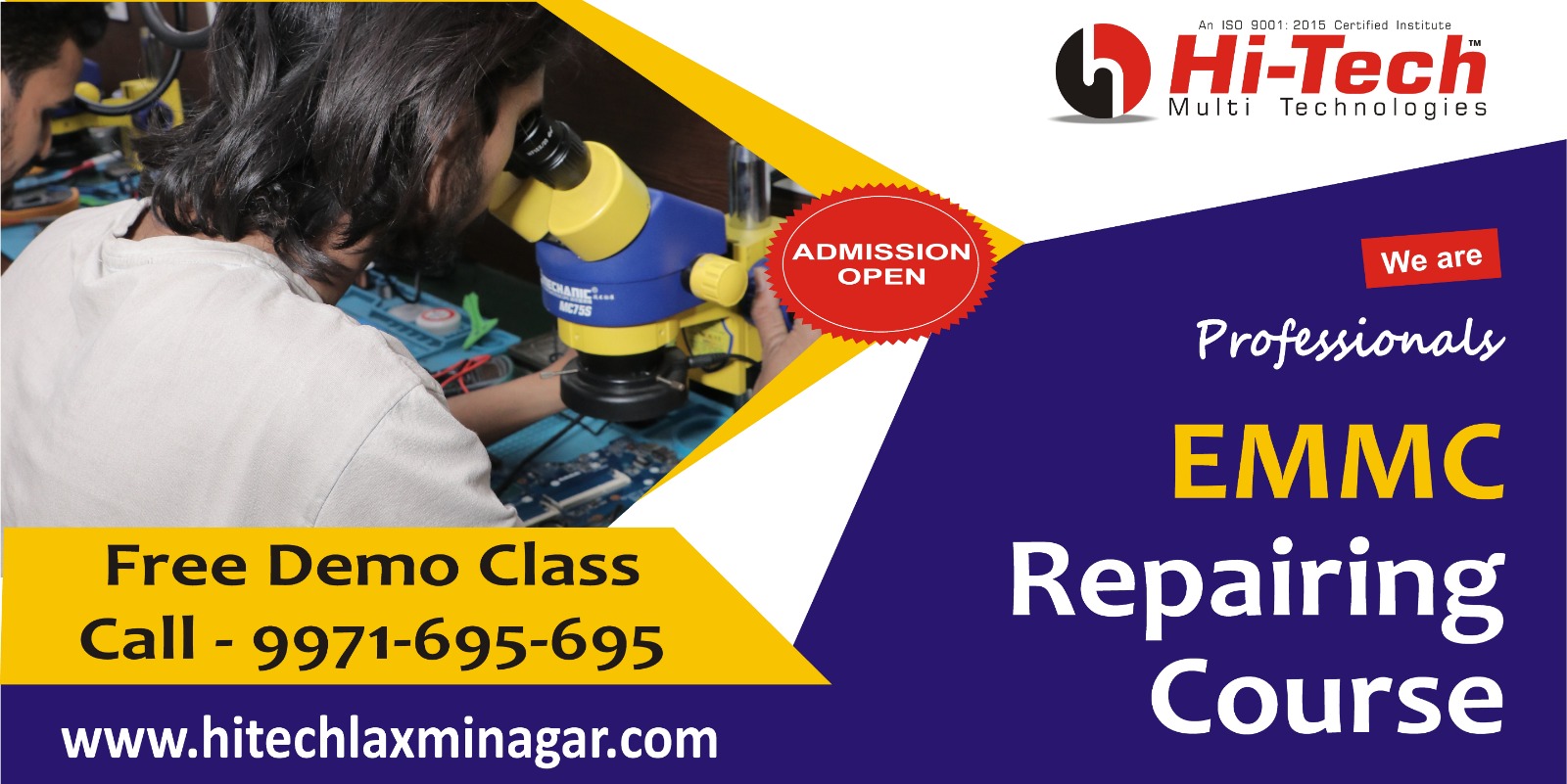 Build Career to Get Growth, Income and Stability
In the date of today, this is true that students give importance to build career in the way that can take them in successful life. We all want luxurious life, so we always try to find such career options that offer us growth, income and stability in life. And, hardware repairing industry is such field that always keep growing so with it you can fulfil your every desire.
You Can Work from Your Home
When it comes to hardware field then we mainly get mobile, laptop and computer repairing training. If you are also looking for these three things then the courses provides by Hi-tech Institute is the best option for you. With it, you can work even from your without any investment or appearing in any interview.
At times, he also doesn't need to find job as people may themselves come to get their mobile or laptop repaired. In addition, seeing the demand for the laptop or mobile technician, the scope after completion of a course like laptop or mobile repair has even more.
Technical Backup Support Facility
It has also become a lucrative subject that also provides you a greater opportunity of self – employment. Therefore, you become your own master and your own slave. All the students who get job in any company or start own business can seek the advice of our technical back – up support facility. So earning something, about 20 k – 30 k is not a big deal for all the students who took training at Hi-tech Institute.
The growth of the candidates keep on increasing as they more real experience in their job or as the term of their business goes on expanding. Even if someone is thinking about starting up a side business, he can think about opening a mobile or laptop repair shop.
Enormous Opportunities for Work in Big Companies
After a considerable amount of time, they can also switch it as their full time opportunity as it starts reaping gains. The support system of our Hi-tech Institute can be approached anytime. We have a complete team of faculties who are always ready to help you so feel free to come and ask your doubts.
There are enormous opportunities to get selected in some multinational company like Sony, LG, HP, Nokia, Lenovo, Dell and many others. For detailed information, please go through the official website of the Hi-tech Institute.